We've earlier posted tutorial on how to find own number (owner number) of aircel sim card. If you've aircel sim card but you somehow forgot its mobile number. If you've balance in it, you'll simply make a call from that number to some other number to know its mobile no. But what if you've zero balance? You can not even easy-recharge your aircel no. without knowing it. So, you'll have only two choices, visit local recharge shop and buy paper-recharger voucher or try this tutorial given here.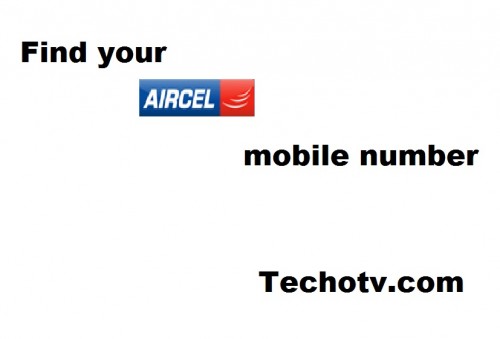 On you aircel number, just dial *234*4# and you'll see a message on your screen with your aircel mobile number. This is USSD number so you can use this method to find aircel number on your aircel usb data card/ 3G dongle as well by using USSD feature of dongle software installed on your computer.
I've personally tested this before writing and it works very well. Be smart, act smart!
Like us on Facebook and stay connected with us for more mobile tips, network secret ussd codes, hidden tricks.. If the above code doesn't work for you, tell us in comments along with your region info (of where is your aircel number i.e. which location), we'll certainly try to help you.