You might have received a google play store gift voucher, or play store credits for free (if you have not made any purchase on play store, to check the same; launch play store app, pull in menu drawer from left side, tap on notifications to see any offer to claim free credits – these credits can be used to make any app purchase for the specified minimum purchase amount in its t&c), or Google Play balance in your google account after completion of surveys from Google rewards or other sources. Whatever be the source, you can easily use those amounts of play balance to get cash if you don't want to use the same for buying any app/game. In this post, I'll share a simple trick to do convert your play balance into cash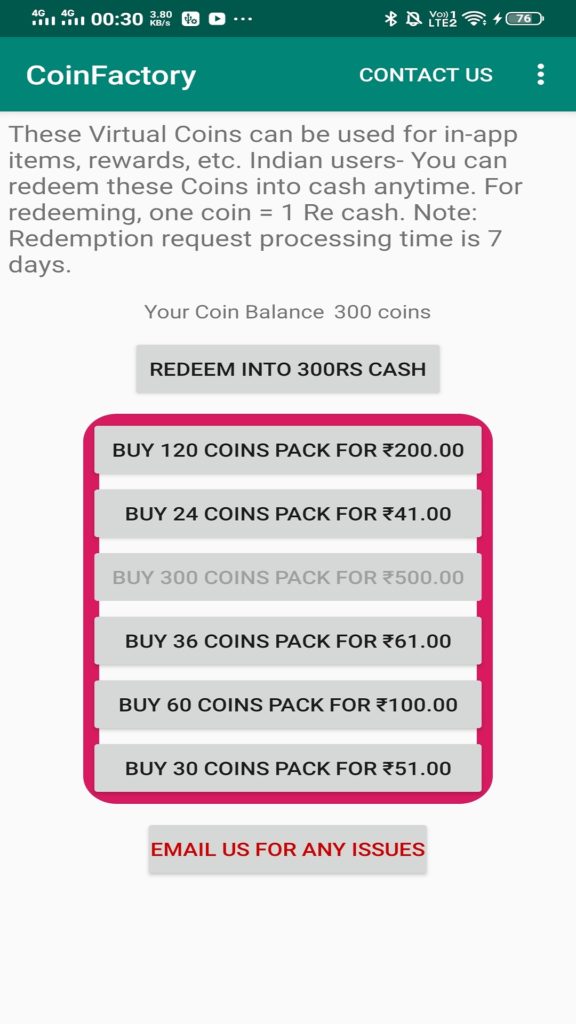 Convert Google Play Balance, Credits, Voucher into Cash
Download Coin Factory app from Play Store here.
Buy desired pack of coins via your Google Play balance or credits. The price of coins pack is mentioned in the app (the price changes.). Review the same and Buy the desired quantity of coins based on the balance you want to use.
Tap on Redeem into cash option after buying the coins. Each coin is equal to 1re INR on redemption for Indian customers and the same amount equivalent (based on current currency exchange rate) in any other currency for international users. You'll be asked to enter your communication detail(to notify you of successful conversion) and payment address (to pay you the amount you converted – paypal for international users, upi/phonepe/paytm/etc for Indian users).
Within 7 days, your cash would be deposited into the payment account you entered.
The app is safe, secure and it works great. The developer is also working on to add extra premium features to the app like coins based games and challenges in which users can use their coins to participate in it and earn more coins. Once these extra features go live in the app, users would be able to invest their coins in those features as well, beside redeeming into cash. If you've any feedback to share, contact the developer via app menu as the app developer is very responsive and affable. Feel free to put your concern or experience in comment below.