Appreciation of music, sound, voice requires great headphones, without which, you won't be able to feel the sharp and sheer, true and precise, details and rhythm of sound that you listen to. This week, we're getting some of premium headphones from JBL, Sennheiser and Skullcandy. JBL has launched affordable and reasonably priced budget headphone, Skullcandy has launched gaming headphone in medium budget price range, and Sennheiser has launched special premium headphone in high-budget headphone price range. Lets see in detail about them:
JBL has released its new J-series headphones with variants with/out microphone. The new J-series is also available in India in addition to its availability in other markets in the world. These are over-the-ear headphones with high performance drivers to reproduce sound output that sticks to the original tunes. It has single cable (not Y cable)  1.3m long with 3.5mm jack. It also has button controls on the wire so that you could control your iPod. Looking at its technical side, we get in it : 1-5/8-inch drivers, with a frequency response ranging between 10Hz and 24Khz and impedance value of 40 Ohms. JBL J-series headphones is available in orange-white, grey-white and black colors. The price of JBL J-series in India starts at Rs.4,490 without microphone and Rs5,490 with microphone.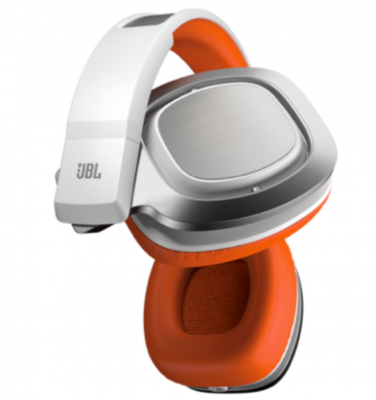 Sennheiser, the leading company known for its high-quality headphones, has launched over-the-ear Sennheiser Momentum headphone promising cystal-clear sound, thumpy bass, accurate and precise sound quality in a design that is unique, trendy and of high-quality material. The leather used in earcups and headbands come from traditional English tannery. It is of dark brown color with grey/brown casing. The ear casing are sturdy and they come with protective carry case. It has single cable which is removable. Furthermore, the cable has three control buttons for managing iPod, iPhone. This is consumer-grade headphone, meant for consumers who prefer high-quality headphones in stylish and very premium design. It presents balanced sound output with precise reproduction of the tunes high, low.The bass is powerful. It has transducer system with neodymium magnets. Sound isolation is also great so you won't fear of the leaking of sound from your headphone when you're in public. This is high-end premium headphone and cost $350 USD. The price of Sennheiser Momentum headphone in India is set at Rs. 24,990.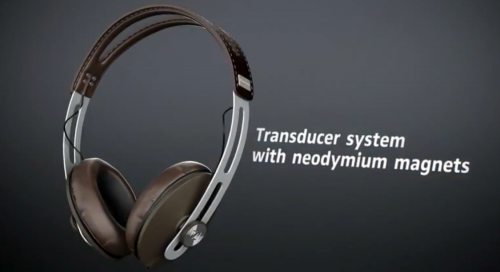 Gaming is one special segment where headphone makers want to have the edge. Pursuing this direction, Skullcandy launched its first wireless gaming headset (with mic) known as Skullcandy PLYR2 which is compatible with PlayStation, Xbox 360, PC, Mac and Mobile phones, tablets also. Go wire-free. It promises excellent sound, powerful bass, precision highs and lows, with three distinct EQ3 modes (Bass mode, Supreme mode, Precision mode )for games, movies and music. Flip up the adjustable boom mic to turn off Mic input instantly. The design is really eye-appealing and would certainly catch the fancy of gamers. Skullcandy PLYR2 is available in three attractive color variants i.e. white (little red at some places), black(little yellow at few parts), Teal with Navy duo tone mix. The price of Skullcandy PLYR2 is  $129.95 and can be ordered from skullcandy.com official website as well as from other retail or online shops.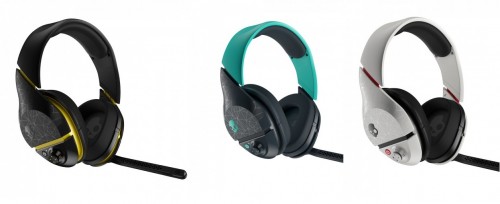 So, what are you going to buy? Which one did you like this most among the three given above? Post your choice in comments!