GTA V, the game launched for consoles (ps3 and xbox 360) on 17th September, has grossed sale of over $800 within first 24 hours making itself the fastest selling game in history of games. Speaking at the success call, Strauss Zelnick, CEO of Take-Two Interactive Software, said "We are incredibly proud of Rockstar Games' creative achievement and could not be more pleased with the success of this launch". Take-Two is the owner of Rockstar Games, which is the creator of GTA series. In fact, the sale number doesn't include the market of Japan and Brazil where the game is not yet launched, but scheduled to launch soon (on October 10, 2013). Also, GTA V is not launched for pc, which could have further added to the total first day sale score of the game.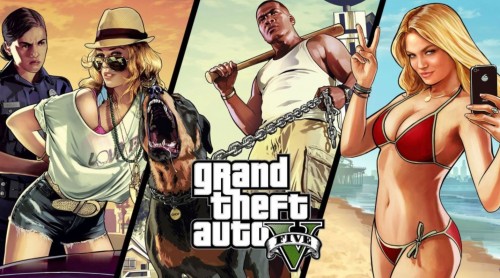 The incredible sales has surpassed all expectations of experts, but for the fans, this is evident. GTA V has been the most awaited game of the year. It is the vastest game in scope and length. It has received hundreds of positive reviews everywhere. This game was initially scheduled for Spring, 2013 release, but was later postponed to September release.
The budget in making of GTA V amounts to exorbitant $266, an amount that lies in the vincity of top blockbuster movies budgets, like The Avengers, or Iron Man 3. In the opening weekend in US, The Avengers scored $207 million and Iron Man 3 grossed $207 million .  In fact, as per box office reports, Iron Man 3 has grossed total of over $409 million domestically and $805 million in foreign markets till date. This gives us a great perspective of GTA V success. This game still has many more days ahead to add to its sales digits. The astounding success of GTA V has really stirred the gaming industry. Call of Duty: Black Ops 2 had made sale of $500 million in first 24 hours of its release. GTA V is exemplary evidence of prowess of interactive entertainment industry.
If you're a pc gamer, this news will just add fuel to fire. Rockstar Games has not announced any release schedule yet for pc-based variant of the game to satisfy your craving need to go free into the vast and vicious world of Los Santos.