This trick is regarding an ongoing offer from Google Pay UPI to encourage its use on Google Play store. As per the limited offer, any user who makes purchase via Google Pay UPI on Play Store for buying apps or games or in-app items worth Rs50 or more, will get Rs50 cashback directly into his/her bank account. This means that if you buy something on Play Store worth Rs50, you'll get it for free. Flat 50 Rs cashback is credited by scratch voucher in Google Pay app which can be redeemed after 7 days. For availing this offer, you need to buy something on play store. Well, if you don't want to buy anything yet on Google Play Store, here is how you can get extra 25rs beside 50rs cashback and additional cashback scratch cards worth Rs.100 or more.
The Google Pay UPI cashback offer on Google Play Store is for limited time so it may have expired at the time you're reading this post.

So DO check google pay app offers section before proceeding. Moreover INSTALL CoinFactory app as with this app, you can easily convert any Google Play credits/rewards/balance into cash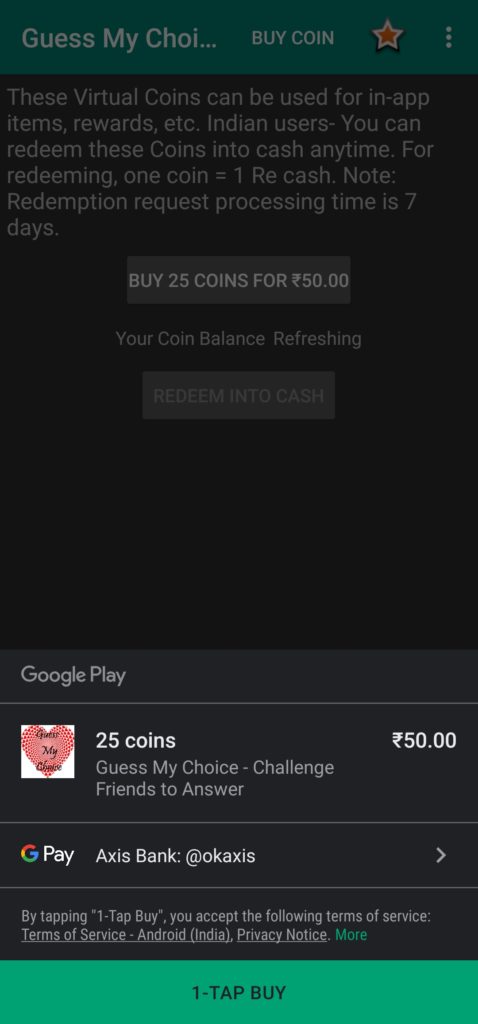 How to get Rs75-175 back by paying just Rs50 via Google Pay UPI on GuessMyChoice app on Play Store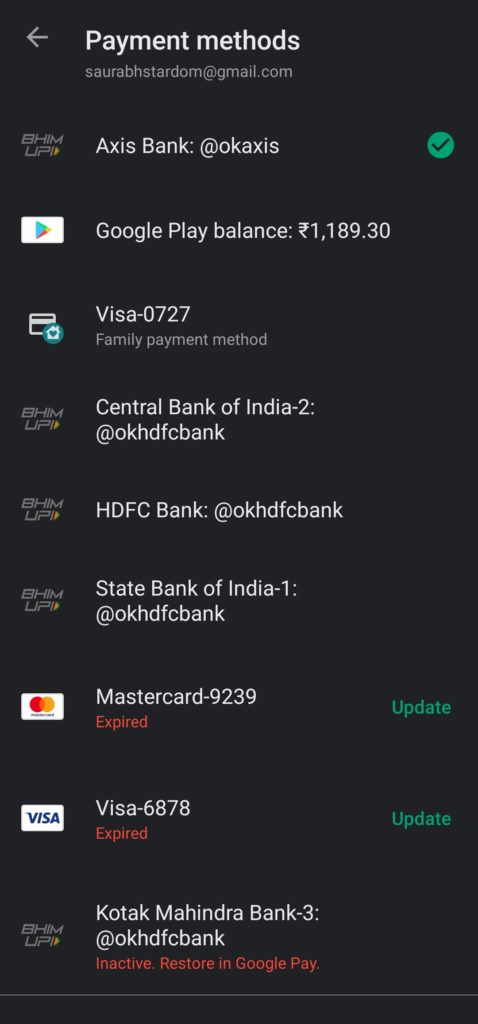 Download CoinFactory app from here
Open the app, Tap on Buy Coin option in the app. You'll be able to buy 25 coins for 50Rs.
(Note, this point is very important) Choose Google Pay UPI in the payment option. You can get your google pay upi id from Google Pay app. Once payment is successful, 25 coins will be credited in the GuessMyChoice app. Also, in Google Pay app, you can check that 50rs cashback reward scratch card is posted and can be deposited in your bank account after 7days.
Now you can redeem 25 coins into 25 Rs extra cash by tapping on Redeem into Cash button in CoinFactory app. It'll ask for your upi id or mobile number for payment. In 7 days, 25rs will be credited in your account.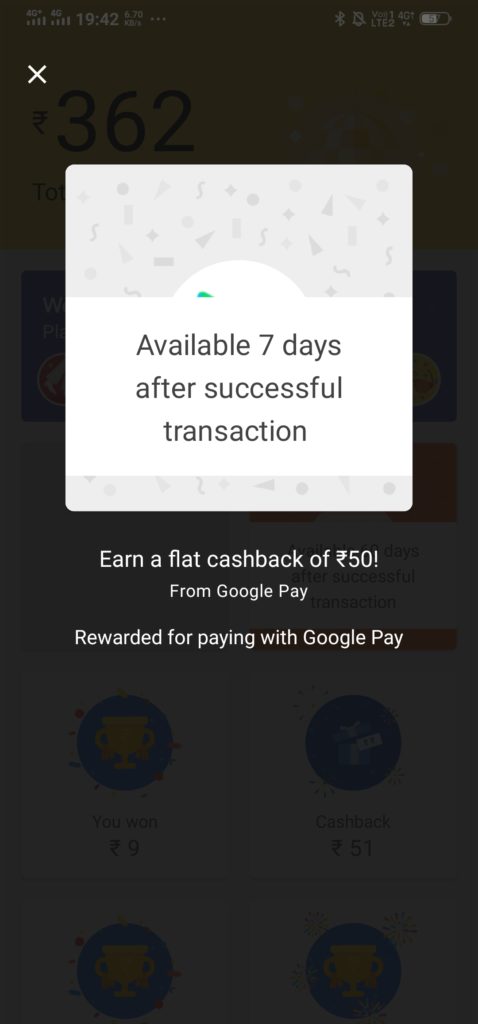 This way, you can not only get your money back, you can also get 25rs extra. Moreover, Google Pay might also credit extra scratch vouchers worth Rs.100 or more for this transaction which can be redeemed after 60 days. So, you can get atleast 75rs back by paying 50rs via Google pay upi on CoinFactory app. Plus, extra cashback worth Rs100 or more might also be posted via Google Pay. It's a good deal. Try it today. Feel free to drop in comments any issue you faced.