Microsoft has already made it definite that Windows XP would be supported till April, 2014. After the said date, windows xp users will not get security updates. Microsoft calls it end of life cycle for xp os. Google has announced that its Chrome browser for xp will continue to get updates at least until April, 2015, one year more than Microsoft's support lifecycle for xp.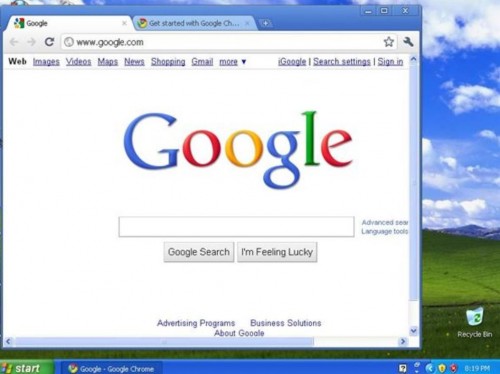 Google's decision to support Chrome for xp for 1 more year is favorable as many users still use Windows xp as their primary operating system, and browser is used as important vehicle in affecting computer system. After April, 2014, xp users will not get security update for the legacy/native browser (internet explorer) as well. According to Mark Larson, Director of Engineering and Superintendent of Public Safety for Google Chrome, Google wants to help enterprise and business users by presenting them enough time, while they could undergo smooth transition to other os after the end of xp lifecycle.
Mozilla has not announced any such decision and so Firefox users are on safe side for now as Mozilla will continue to support its users, but that support will, for sure, end at sometime in future largely due to end of support from Microsoft's side to the OS.
What this means to xp users? Win XP has been the most popular os and fine share of windows users are on it. Well, if you're on Windows xp, it's the right time you should consider switching to a more recent Windows OS. Your xp os will continue to work even after 2014, but it will not receive updates, making your computer system vulnerable to malicious attempts in future.
End of LifeCycle for Windows XP, Microsoft Office 2003 : April, 2014 – After this, these Microsoft products will stop receiving futher updates.
Google Chrome for Windows XP to receive updates till April 2015
No such announcement from Mozilla Firefox yet.
Transition to other Operating System – Highly recommended.
Windows XP is no more the bargain deal to stick to!