With every operator launching special roaming packs for free incoming calls on roaming and reduced outgoing call charges, Videocon has also jumped onto the ship by introducing 3 new roaming packs in addition to its free incoming roaming offering on Videocon network. Users of Videocon already enjoys free incoming facility in all Videocon circles in India. With these new roaming packs, users will be able to enjoy free incoming while roaming throughout India even in circles where Videocon is not present.
The low-cost pack of Rs.4 will provide 50 minutes of free incoming on national roaming with validity of one day. This is similar to airtel's 5 rs. per day roaming pack. The other two packs are of Rs. 42 and Rs. 68. With 42rs. pack, user will get 500 minutes with validity of 2 weeks. With 68rs. pack, user will get 850 minutes with 4 weeks validity.
If we do calculation, all these packs are relatively close in terms of real value comparing with the starting pack of 4rs. Rs.4×10=Rs.40 with 10 days validity and 500 minutes. Likewise, Rs.4×17=Rs.68 with 17 days validity and 850 minutes. Hence with these two packs, you get more validity and same quantity of free minutes. Now, you know which pack to subscribe to based on your duration of stay outside home circle. Note that these packs are not required if you're traveling to Videocon network circle. These packs are useful for pan-India roaming.
Pack Name/Cost
Number of free incoming minutes on National Roaming
Validity
Rs. 4
50 minutes
1 day
Rs. 42
500 minutes
2 weeks
Rs. 68
850 minutes
2 weeks

Free Unlimited Incoming by default on Videocon Network Circle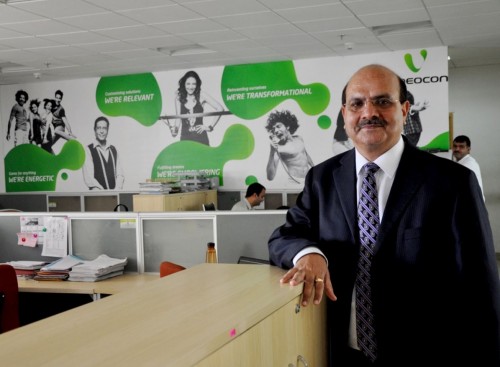 CEO and Director of Videocon Telecommunications, Mr Arvind Bali said that these incoming national roaming packs at 90% lower cost would give users another reason to smile with Videocon network and would make up for the disadvantage of not being a national player.