EA Sports has released the latest iteration of its popular football game for android as well as iOS devices. Fifa 14 is available from Google Play Store and iTunes app store and the best thing is that it is free. So, get yourself engrossed in football madness passing and shooting that big ball on the genuine-looking stadium while soft music scores in background and live commentary plays in your mother tongue.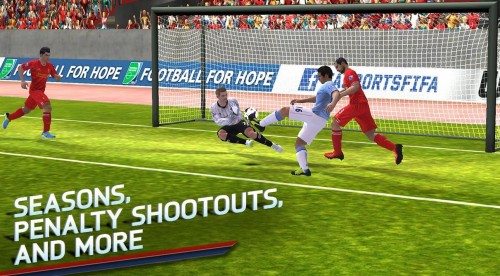 Personally, I don't like playing games like Fifa on mobile devices because of the limited screen estate, but playing the same on 10-inch tablet is enjoyable experience as modern tablets sport good screen resolution. The new version is optimized for tablets and is graphically more appealing compared to the previous version. It also licensed real players, real leagues, real teams. The game requires atleast 1.3GB of free space on your device. Here are some of its features:
Stunning graphics, with more lifelife and natural appearances
Optimized for tablets
New touch controls for easier controlling and intuitive playing
Over 33 leagues, more than 600 licensed teams, and excess of 16,000 players, plus 34 authentic stadiums.
Commentaries in English, French, Spanish, German, Italian.
Build your own team, buy, sell, earn, trade Fifa players.
Ears-appealing soundtrack with the hottest artists, from Empire of the Sun to Vampire Weekend.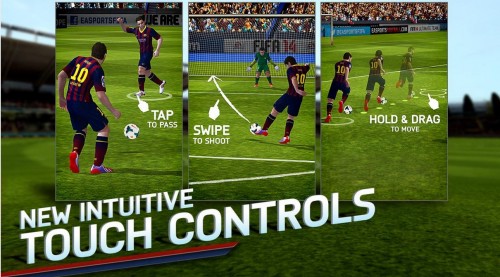 Download Fifa 14 for free from Google Play Store for android and iTunes app store for iPhone/iPad. This game is available for free, but has few locked modules which can be unlocked via in-app purchases, like the three extra modes, Manager, Tournament, and Kick Off. Also, for this week, EA Sports is offering free Gold Premium pack so grab it as early as possible, before the offer goes off and out.