Facebook Home launcher is now officially available from Google Play Store for all users internationally. Earlier, it was launched just for US users, but region-specific restiction has been lifted. Still, device-specific restrictions are in place, which means that only those users will be able to install or use this app who have HTC One X, HTC One X+, HTC First, HTC One, Samsung Galaxy S3, Galaxy S4 phones. Even if you manage to download facebook home apk from somewhere, you'll not be able to use FB Home on your incompatible device, but whenever there is restriction, there is workaround. So, folks at xda has already released patched facebook home apk and methods to install the same on incompatible devices.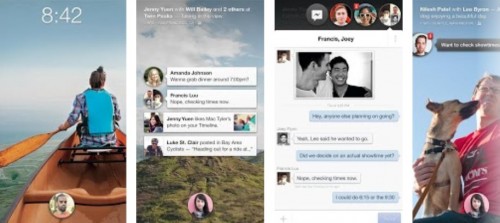 Facebook Home brings unified Facebook experience on your android phone in a way that Facebook app and messsenger app have not been able to. Under Facebook Home, you'll get a new launcher, chat heads, facebook messenger, Cover feed. You can see status updates, news feed right on your phone lockscreen. You can communicate with your buddies while watching videos or doing other stuff on phone with chat heads and messenger services. Pictures and videos convey more than text, so watch the official working demo of Facebook Home below:
We'll come up with our own Full review of Facebook Home experience as the user response for Facebook Home has not been appreciate-worthy. If we take a look at users reviews on Play Store for Facebook Home, we can see lot more negative (1star) than positive (5-star) ratings. Users have not very well appreciated the experience. For some the interface doesn't click easily i.e. not user-friendly. For some, it doesn't offer anything indispensable. For some, it takes away their native android experience. For some, it consumers lots of battery juice and cellular data. Well, if you ask me honestly, even I'm not that excited to install Facebook Home on my phone, but for the sake of our beloved readers, I'll give it a try. We'll also create a video for our readers on how to install Facebook Home on incompatible phones. Till then, stay tuned!
Download Facebook Home from Google Play Store here