[sch t="m" i="duration" c="PT8M27S"][sch t="m" i="thumbnail" c="https://techotv.com/wp-content/uploads/thumbnail/temple-run-2-android-game.jpg"]
Temple Run 2 was released for iOS devices a week ago, and as promised, now android version of Temple Run 2 is also released and is available in Google Play Store for free download. This popular addictive android game has received lots of visual changes with more 3D-kinda graphics, HD appeal and hard gameplay. The best thing that is new in Temple Run 2 for android is that you can resume the game from last checkpoint, but for resuming, you need gems which can be achieved either by scoring points or by buying gems pack for Temple Run 2 from Google Play Store. This makes thing interesting because this way, you don't need to start afresh from the begining if you accidentally couldn't make a turn at the right point. The rest of gameplay is similar to that of original Temple Run game. The touch-scren gestures/controls are all similar. The surrounding and graphics has changed a lot, which makes things in a better shape in comparison to previous version of Temple Run game. Android version of Temple Run 2 is updated today because the first release had certain glitch/bugs (One couldn't exit from the game by hitting back button). Now, in the update, those bugs have been fixed so if you've downloaded Temple Run 2 already, make sure you update it today from Google Play Store or it'd be automatically updated if the required option is turned on for all your apps and games on your android phone. The game is of about 30mb filesize. [sch i="description" c="Watch the video above for the review of Temple run 2 on Android phone and its comparison with Temple Run previous version. Also, you can install both the version of this game on the same android device and play them."] So, if you like the old version, you can stick to the same and occasionally enjoy the newer version as well, or vice versa.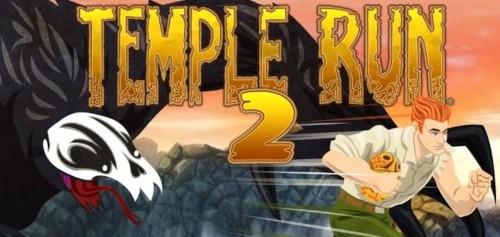 Download Temple Run 2 for Android from here.