Do you know that you can easily check bank account balance of most Indian banks by just placing a missed call to mobile banking number of the bank, without the need of internet banking. Most banks offer this service for the sake of convenience, however, many customers, especially from Rural India don't know about this facility. Here is how it works: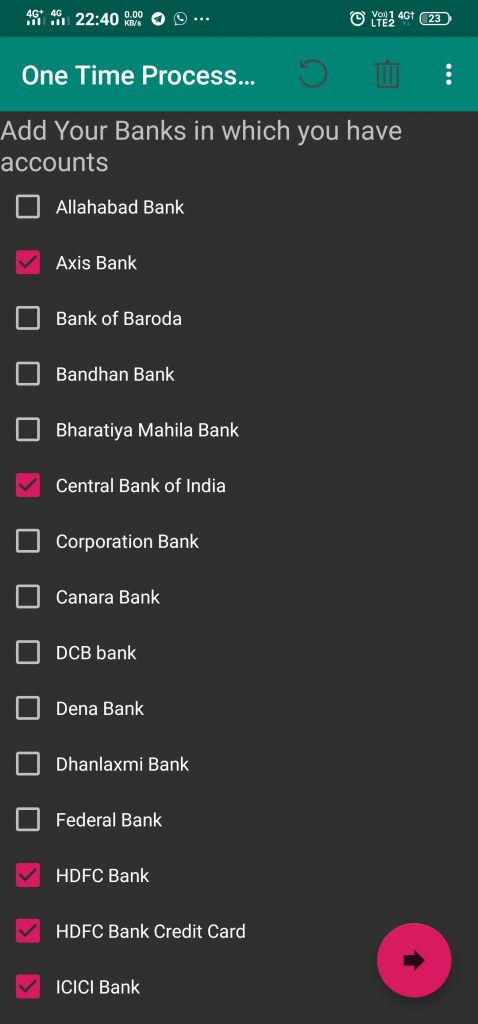 How to Check Bank Account or Credit Card Balance by Missed Call:
Customers call designated number of their respective banks from their registered mobile number. (Your mobile number must be registered with the bank. Most banks automatically enroll customer's mobile number in mobile banking service when new account is opened with the bank. However, if you are not able to avail missed call balance inquiry service of your bank, most identifiable reason is that you might need to register your mobile number for this service with the bank. To register, either visit local branch and fill up mobile banking application form, or send service sms to register for the same, as instructed by the bank customer support. Note: This mobile banking service is entirely different from netbanking service and customer doesn't need to register for netbanking.)
Once the call is placed successfully, the call is then disconnected automatically and the customer receives balance information via sms on their mobile number.(Due to network or other issues, sometimes the sms with balance details may arrive after some time).
You can also check available credit limit of your credit card as few banks like HDFC, SBI, Axis, etc provide missed call available credit limit inquiry service as well.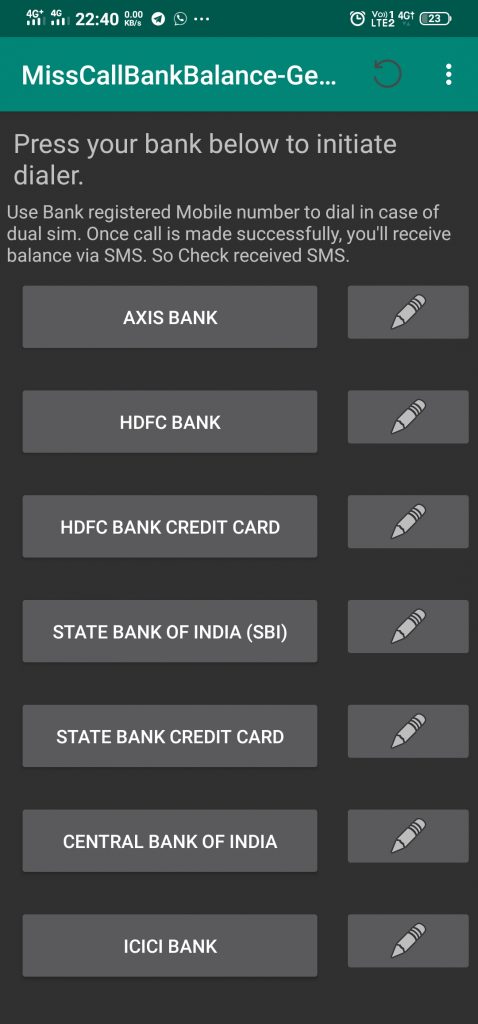 If you have just one bank account, the easiest way to avail this service is to save the missed call mobile banking service number of your bank in contacts and dial when balance information is needed. However, if you've multiple bank accounts with more than one bank, you'd want easier way to do the same at one place. For users with bank accounts in several banks, checking bank balance of all your banks at one place is made easy, thanks to plethora of android apps available which make it easy. My favorite is this App here – Miss Call All Bank Balance Check Credit Limit. Here are the resons why: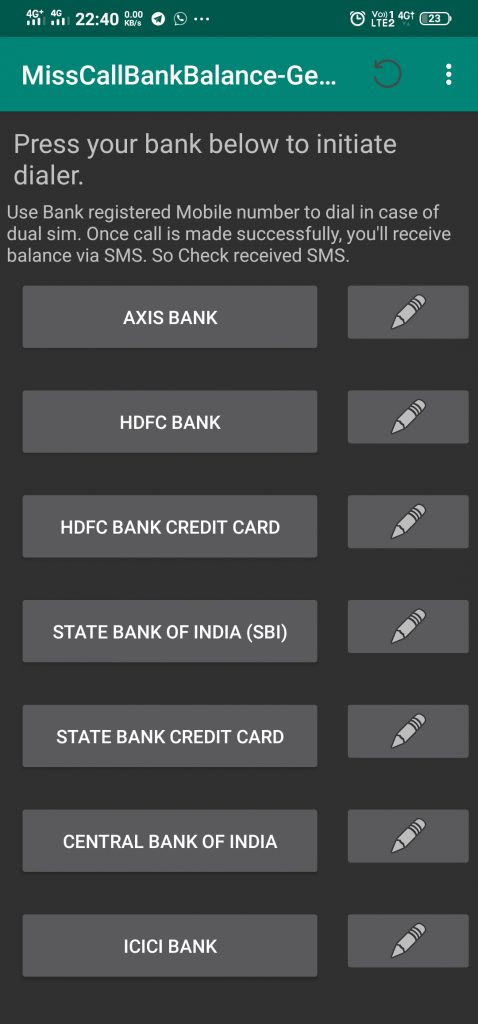 Best App for Balance Inquiry of All Banks Without Internet Banking:
It is available in English as well as Hindi language.
It has missed call balance inquiry service numbers of all banks stored so you need not find it from anywhere else.
It has the ability to customize/edt the stored number of banks as well if the bank's service number changes. Moreover, if your bank is not in its list(rare chance), you can add your bank along with mobile banking service number to facilitate convenience of balance inquiry of all your accounts or atm cards at one place.
It stores chosen banks so that you need not search or select your banks every time. This makes it very convenient app to check bank balance in one press.
It doesn't require or demand any special permission.
There are several such apps in play store which facilitate this service, however most of them are ads(advertisement)-laden and complex, with buggy and unreliable interface, which makes it inconvenient. On the other hand, the user interface of this app is minimal and to-the-point. At the time of writing this post, it is also ad-free.