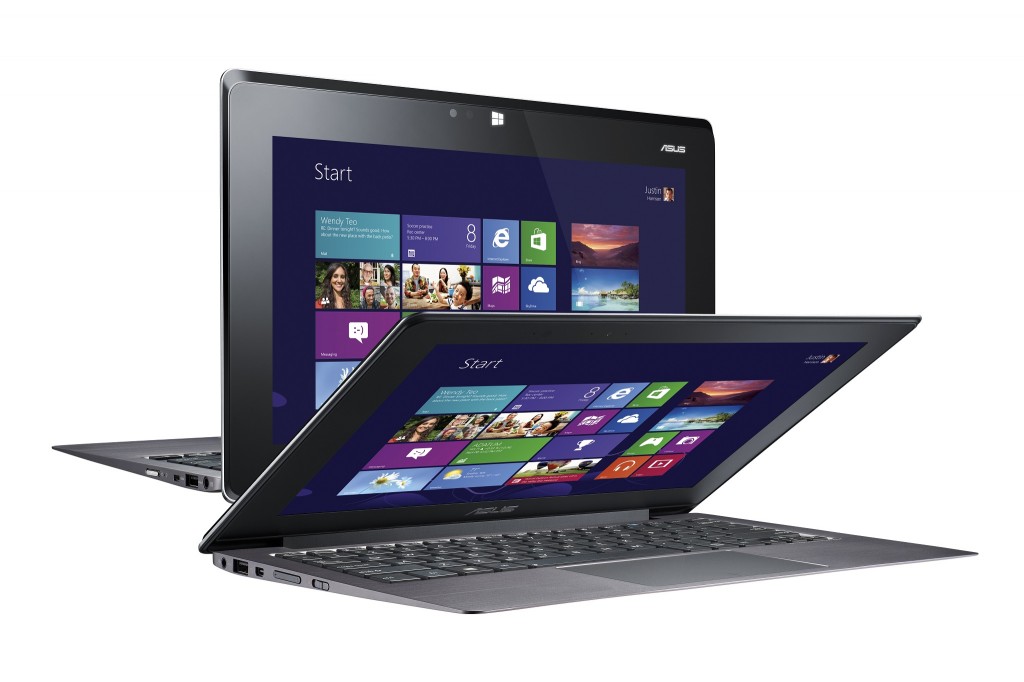 ASUS has finally launched  its much awaited Ultrabook-Tablet Hybrid  Taichi in India. A press conference was held recently and ASUS has launched Taichi 21 at a premium price of Rs. 1,39,999 . The Samsung Ativ Smart PC seems to be Taichi's immediate rival. In terms of specifications, both are almost equal. The Ativ is priced at Rs. 75,000 while the Taichi is costlier by 60,000. Does Taichi really has something more to offer? Read and find it out for yourself.
We have seen a plenty of Windows 8 tablets and notebooks in CES 2013 and a lot of them were quite impressive in terms of specifications they offered. Design and form factor seems to have been given more importance by the manufacturers. Most design centered tablets offer portability, power and perfectly doubles up as a laptop when an external keyboard is connected to them. Convertible tablets are the future of mobile devices and have clearly phased out the need for netbooks by offering users the experience of a tablet along with the convenience of a physical keyboard. So far, we've seen Windows 8 manufacturers  coming up with different forms and designs: tablet-laptop hybrid(Microsoft Surface,HP Touchsmart), Ultrabook with a flexible hinge/rotating touch screen display that can almost take any shape(Lenovo Yoga) and what not??? ASUS has a wonderful track record with its Transformer Pad and has now come up with a completely new concept with its Taichi (I seriously don't know what it means) ultrabook. It has got two screens: one at the regular place and the other on top of the lid. You can open it like any other ultrabook and use it while the display at the back remains switched off. Close the lid and Blimey, the second display lights up. You can also set both the displays to mirror each other, so that you can seamlessly show others what you are doing without straining yourself to turn it to the other side. ASUS claims that the dual screen mode creates separate working environments for two people working at the same time. Technically when two people are working simultaneously, they tend to multitask as both the displays draw power from the same Intel Core i5 processor. In such situations, one uses a tablet while the other uses an Ultrabook. Functioning of both the displays can be controlled by an onscreen floating menu which is designed by ASUS. Enough talking about the display(s). The Taichi measures just 0.7-inch thick and weighs 2.75 pounds. On the outside, one may notice two USB 3.0 ports, Mini VGA, Micro HDMI, a headphone jack, volume controls and a switch for swapping displays. The screen measures 11.6 inches and beams a resolution of 1080p. The specifications are quite standard. ASUS gives you the option to use pen input on the outer display.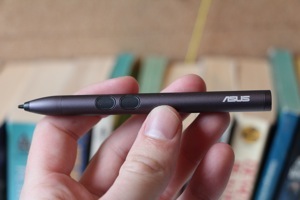 It runs the most versatile Windows 8 under the hood which is supported by Core i5/i7 processors and integrated Intel HD Graphics 4000. It packs in 256GB of internal memory and 4GB of RAM. Although it has 256GB of memory on board, the useable space  will be less than 200GB. You can fold the display and play games on it just like any other windows 8 tablet and perform heavy tasks with the lid open. It lets you enjoy the best of both worlds. The ASUS Taichi is a new breed of Windows 8 Ultrabooks and paves way for a whole new generation of devices. So the dual display mode and pen input justifies its premium price and it does stand apart when compared with its rival – Samsung Ativ which only has a dockable keyboad and sub standard specifications.