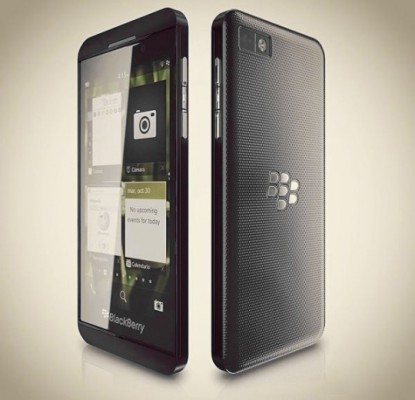 Blackberry is back on the race with the launch of Z10 .The BlackBerry Z10 is going to be the face-lifter for BlackBerry . The BlackBerry Z10 is shipped with the new BlackBerry 10 OS in which a whole new level of innovation and design have been implemented .On the whole , the  phone looks similar to a typical android phone .BlackBerry users will at last get rid of the physical keyboard and join the elite club of smartphone users by flaunting their touch devices .
Design and form factor
The phone measures 130 x 65.6 x 9 mm housing a plasticy feel and a rubberised back panel for enhanced support . The phone weighs 135 gms which is quite lesser than the previous blackberry models
Display and Camera
The display is a multitouch 4.2 inch display with a resolution of 768 x 1280 pixels (~355 ppi pixel density). The display isn't a wow factor but only an average one . The camera on the BlackBerry z1o is a 8 MP camera with LED flash . The camera manages to capture images at 3264 x 2448 pixels resolution and videos at 30fps .BlackBerry has also included a front facing 2 MP camera for video calls
Processor and Memory
The phone features a 1.2 Ghz Dual core Snapdragon processor with Adreno 225 graphics under the hood . It has a 2GB ram for processing heavy applications/processor- intensive- tasks  and 16 GB on board storage . The memory can be expanded up to 32 GB using a micro SD card . The  purpose of choosing a high powered dual core processor from the Snapdragon family  is maybe because the phone will be subjected to a heavy dosage of applications and rich media content downloaded from the all new BlackBerry world . All these days , BlackBerry phones were meant only for its instant push mail service , BBM service and a few other business applications . With the Z10 , BlackBerry has decided to change this notion and take it to the next level by introducing feature rich applications like those on Android and  iOS . Accelerometer , gyro , compass and proximity sensors  have been added to give customers a complete smartphone package .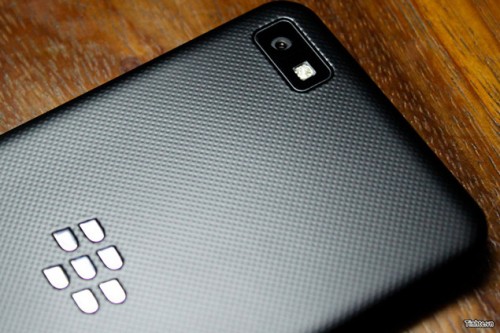 Connectivity and Battery
The LTE has been a buzzword for quite sometime and since all manufacturers have started using this technology on their smartphones now, BlackBerry remains no exception and adds LTE support to Z10 . The z10 also supports all WiFi standards (a/g/b/n) and HSDPA for faster internet access .As far as the connectivity options are concerned , BlackBerry provides Bluetooth , NFC  a micro USB support and HDMI port  . Yes , you read it right – you can now connect your BlackBerry to a HD TV and play videos via the HDMI port .BlackBerry has given more attention to media content as the HDMI port and the new revamped BlackBerry World confirms it  .  Battery backup is provided by a standard 1800 mAh  battery . Though BlackBerry batteries are built to last 2-3 days on a single charge , will the shift towards better processors , technology and connectivity (LTE) , reduce the battery life  ? Hope the 1800 mAh battery lasts a day with normal usage .
BlackBerry Z10 Release Date, Price
The phone BlackBerry Z10 is available in two different colours – Black an white . BlackBerry has not yet released the pricing for z10 . The device is expected to ship during the mid of April .