[sch t="m" i="duration" c="PT9M31S"][sch t="m" i="thumbnail" c="https://techotv.com/wp-content/uploads/thumbnail/best-hindi-keyboard.jpg"]
[sch i="description" c="Watch this video on step by step guide about How to type something in Hindi language on your android mobile be it writing something or sending sms in Hindi."] In the video we've shown how to activate and deactivate Hindi keyboard. We've compared top hindi keyboard apps available in Google Play Store. There're usually two ways to type in Hindi, first one is the usual way to tap on Hindi characters on keyboard, the second way is english-hindi transliteration way in which you tap on English characters and they're printed as equivalent hindi alphabets on screen. Google Hindi Input is one such useful keyboard. You can download it from here .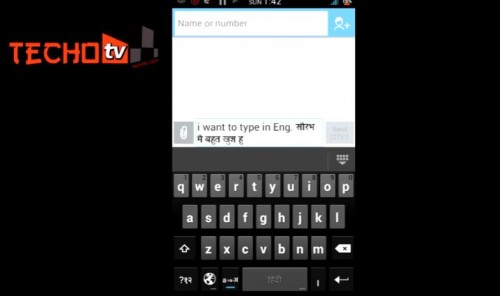 For more videos, keep visiting us as we keep posting more such useful tutorial videos on Android phones usage.