BBM (short for BlackBerry Messenger) for all i.e. android and iOS penetration motive halted before it could make proper inception. BBM was scheduled to be released officially for android on 21st and iOS on 22nd September. In fact, it became available in few regions on iOS store and users were able to download and use it. On android side, it never released officially, instead some insder folks leaked the app which spread virally. Over 1.1 million android users were already up on the unreleased BBM android app causing problems and issues. BlackBerry has admitted the postponement blaming the unreleased android app as it was trying to address the issues created by the same. To this, BBM for iOS has also been pulled out and the rollout has been paused. Those iOS users who have already download the app can continue to use it, but those android users who have the unreleased BlackBerry app will not be able to continue using the service until the official version is released finally. Fortunately, BlackBerry phone users have not been impacted by any of this.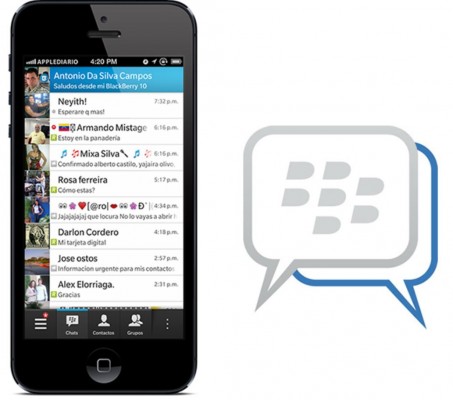 The company has not dictated any definite schedule about the prospective release date, which leaves the expectant in dark especially as the company had announced in May that BBM for all will be available by the end of the summer. The company has reported that it has been working around the clock to bring it to all as early as possible.
We do not know of the final release date of BBM for android and iOS, but we expect about 3 weeks of wait i.e. 15-20 days from today. This incident, however, manifests the demand for BBM among android and iOS users. More to come, so stay tuned with us and we'll update you regarding any development on this.