If you've already completed Assassin's Creed 3, and very much liked it (I enjoyed too), you may have complaints of shorter main storyline; and you may be yearning for more of the exciting gameplay. Most likely, you're waiting for the next version in Assassin Creed franchise. Well, CEO of Ubisoft, Yves Guillemot, has spilled the beans about the next installment of Assassin Creed game series i.e. Assassin's Creed 4. It has also been reported that Assassin Creed III has already maintained 70% selling rate of the total shipment which crosses over 12 millions. AC III has been the fastest selling game for Ubisoft company in its history.
With such huge success, the expectation bar has risen to a new high level and so the CEO revealed his plan to put the best of endeavors for the Assassin's Creed IV by engaging a complete new team to work upon the game.  The new team of developers, artists and engineers is there because of the independence of team units, each working on their own select chapters of the game, thereby getting enough time in years for producing great content. There will be all-new hero with completely new and interesting story.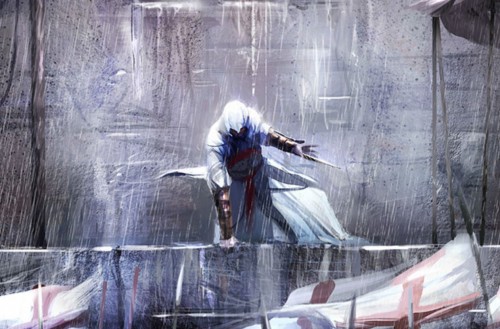 [box]Updated on 3rd March, 2013: Assassin's Creed 4 Black Flag release date is confirmed. The official release date for ACIV is 29th October 2013.[/box]
The release date of Assassin's Creed IV is scheduled for 2014, but this time, it would be released in a different time period of the year, not in the same period as the previous versions had been released. Some sources have revealed that AC IV might be released in March – May, 2014. The new strategic release schedule has been devised to help capture more of the void in the gaming industry during a time when major huge gaming titles are not rocking the game store shelves. We expect the new release date of Assassin's Creed 4 in tandem with the release date of next-generation game console i.e. purposedly PlayStation 4, Xbox 720. Right now, entire gaming industry is eyes and ears on the two tech giants, Microsoft, and Sony. Sony has already scheduled a PS4-likely event on February 20. While no such event schedule is set on Microsoft's calendar, Xbox 720 is most likely be released this year and its official announcement is expected to be made at E3 event or a separate event prior to E3.
Stay connected with us for fresh, new and latest updates on gaming world. What do you expect in Assassin's Creed IV? Share your views in comments!