Apple Inc, the makers of topnotch gadgets like Mac PCs, iPad, iPod and iPhone are undoubtedly ranked as the numero uno tech company in the world. Apple is soon going to reveal its fourth quarter earnings for 2012. From 2003, Apple has been consistently making profits in all the quarters till now.
Bloomberg has stated in its initial research that the net income of the most recent quarter will witness a fall of 2%. If things happen as predicted by Bloomberg, Apple's CEO Tim Cook will be facing a tough time to reinstate the success that was achieved by the late founder of Apple, Steve Jobs.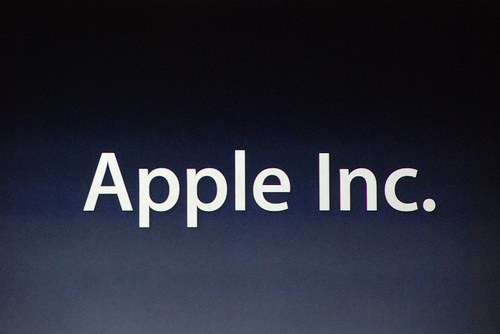 An interesting report carried out by IDC shows that Samsung led the third quarter of 2012 with a market share of 21.8% which include sales of phones, tablets, laptops and desktops. On the other hand, the third quarter market share of Apple was only 15.1%. In 2011, the scenario was completely with both the companies competing head-to-head at 15%.
Apple's main revenue comes from products like Macbooks, iMac, iPods, iPads and iPhones. At the end of 2012, it was reported that the half the revenue of the company was generated only by the iPhone whereas remaining half constituted other devices like iPads and Macbooks. Undoubtedly, iPhone is one of the most favorite smartphones available in the market.
With or without contract, the iPhone has been the choice of many mainly because of fantastic design and user experience. Apple has always been known for producing innovative iPhone handsets and innovativeness of iPhone is what that has managed to attract millions of loyal buyers. Now with Samsung, Google, HTC, Sony and many others making efforts to compete with all the devices of Apple, experts' fear that Apple is on the verge of losing its innovative panache.
Jeff Macke who is an analyst at Yahoo Finance stated that the business model of Apple has lost its taste. For years, Apple has been producing the same set of devices with difference in size and colors. When you go to check the price of competitive devices such as Galaxy S3 and Nexus 4, the prices are always lower than the most recent edition of iPhone. Even archrival Microsoft has joined the bandwagon to compete with iOS powered iPhone through their latest Windows Phone 8 OS.
Macke stated that there was nothing innovative about the latest iPhone as it is only out with a larger display as compared to its predecessor handsets. Last year Samsung and Google played well by releasing their phablet devices much earlier than the release of iPad Mini which happened in October. According to IDC, the Apple's market share for tablets also went down from 56.3% in 2011 to 53.8% in 2012. On the other hand, the market share of Android powered tablets grew from 39.8% in 2011 to 42.7% in 2012.
Android easily outshines iOS because Android is available with numerous lowly priced handsets which is not the case with iOS. The major growth area for Apple is international markets. On the other hand, Android has conquered the Asian markets.